From traveling on foot, riding horses, camels, boats, carriages, cars to airplanes, man's need for traveling from point A to B has been a lesson in evolution. But dealing with the future of transportation technology is anything but simple; it is a complex combination of locations, varying modes of transportation and their interlinking infrastructure demands, different payment methods, and so on.
We see many cities forging ahead with new models and technologies in transportation. The goal is to lay the groundwork for seamless mobility unlike never before seen.
There is a lot to be gained by improving transportation technology. Climate change and greenhouse emissions are on everyone's minds. We will see more environmentally friendly mobility in the coming years.
There is a serious disruption in the transportation sector due to COVID-19 today, but we will still see the progression in transportation technology for 2020, and with it the opportunity for savvy investors to make a buck. Much of the focus is on the environment, social changes, and governance (ESG) investing.
Elon Musk's electric and space vehicles
Most people do not know that Elon Musk first made headlines by co-founding Paypal. After that, he founded SpaceX, a company dedicated to producing cost-efficient space launch vehicles. The company now assists NASA in resupplying the International Space Station.
Musk is also known as the man behind Tesla, which is a leader in electric vehicles. Suddenly, Tesla is seen as a clean energy revolutionary. Most noteworthy is that Tesla does not just create ordinary electric cars; it designs and manufactures electric sports cars that received an unimaginable 5.4 out of 5 safety rating from the National Highway Safety Administration.
Facedrive
Facedrive is a next-generation ride-sharing company that is ready to take the world by storm. It gives customers a greener option in the ride-sharing industry that is mostly fossil fuel-reliant. They are the first in this sector to plant a tree as you ride, so you get to contribute to the environment on your way to your destination. The customer can also choose between an electric vehicle or a hybrid instead of a conventional car.
Its biggest competitor, Uber, has its work cut out, as more and more people - investors and consumers alike - see the value in green stocks.
Flights to space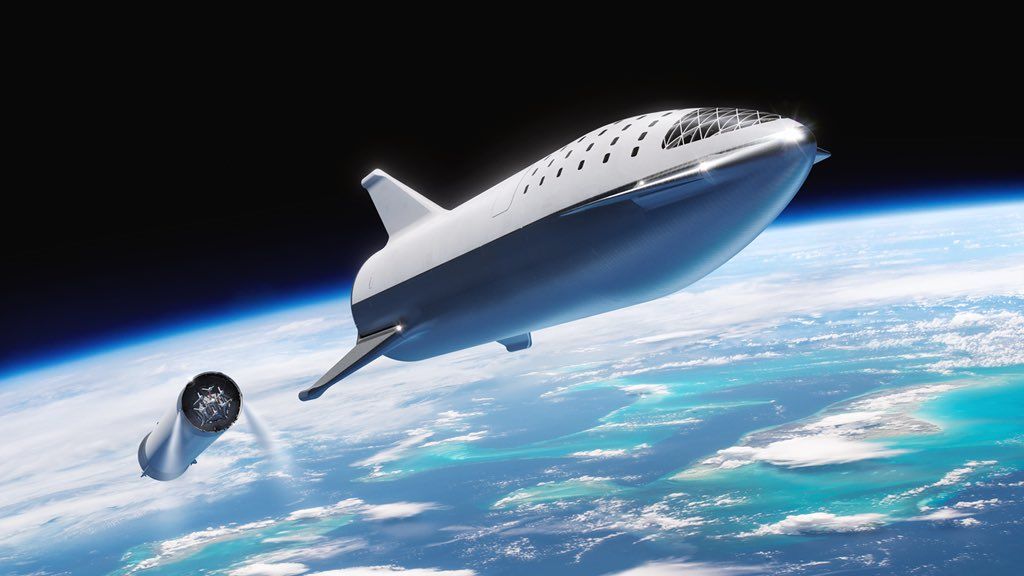 Even though this is not related to ESG investing, it is still worth mentioning for its mere magnitude. Sir Richard Branson's Virgin Galactic will soon fly people to space for a fee, and people like Leonardo diCaprio and Justin Bieber have already signed up and prepaid.
It is said that the global space industry is poised to generate $1.1 trillion in revenue just 20 years from now, and while Virgin Galactic incurred losses worth $72.8 million in 2019, Branson and his deep pockets are willing to wait it out.
Electric bikes
While there are hundreds of electric bike manufacturers today, GM's stand out because of a high top speed of 15.5 mph and 40 miles ride time on a single charge. The bikes are also foldable, making them easy to transport and carry. Imagine the parking fees consumers can save. The electric bikes do come with a hefty price tag: $3,800 per bike. There is a large market of competitors in this industry vying for dominance.
Zero-carbon container ships
The company Maersk is at the forefront of building fully-automated electric container ships. These ships promise to be environment friendly because they emit zero carbon. Maersk expects to complete a full fleet of these ships by 2030. They already deployed the first of many in 2018, and have positioned autonomous robots at the docks in Los Angeles.
The company's focus on the environment and its cutting edge technology are the things attracting investors, so the company likely has a bright future ahead.
BAIDU
The Chinese internet giant and artificial intelligence guru, Baidu is leading the way with the autonomous cars market. The company has logged in the most miles among all companies in Beijing with its Apollo Go Robotaxi service in the eastern Hebei province. They are the first to test Robotaxi service in downtown areas and have a large test being conducted with both manned cars and have begun with passengers in unmanned cars.
"Through over six months of operation among seed users, Baidu's Apollo Robotaxi program has set up a complete mechanism for safety evaluation and technical support," the company said an April statement. "This time [we are ready to] launch the service at a large-scale to the public."
Water-fueled cars
We have been hearing about water-fueled cars for the longest time. With pressures from different organizations to protect the environment, fossil fuels seem to be on the chopping block. Driverless cars, once thought impossible, are now in production and technology is being developed to fuel hydrogen cars from water.
There is much misconception about how this technology works, as it is not technically fueled by putting water in the tank. Instead, electricity is used to generate hydrogen by electrolysis, resulting in hydrogen as an energy carrier that can power a car by reacting with oxygen from the air to create water. Soon, water-fueled cars may be driving along the roads.
Digital identity
Driver's licenses will soon go the way of digital. Drivers will no longer need to carry one in their wallets because licenses will be stored in their smartphones.
Digital technology will also be used to help ease the pressure on airport infrastructure. Passengers will be digitally identified through biometric passports to speed up wait times in queues at ticket counters as well as security checkpoints.
Key takeaways
Ethical investing is not a new development, with many companies labeling their products and investment offering as; responsible, ethical, sustainable, or socially conscious. The transportation technology sector is no different and has begun to utilize the set of standards developed to evaluate how companies operate in respect of the world around them, the people they deal with and whether they govern themselves in a responsible manner; these are termed ESG, for environmental, social and governance.
The biggest disruption in transportation technology today -- apart from the coronavirus -- is that major investors are giving in to the pressure and bringing capital into ESG investing. The demand for more sustainable transportation may far outstrip supply shortly, so companies are working hard to respond to the opportunities in front of them.
As you contemplate your next investments, try to capitalize on the trends that are presently transforming transportation.